GROW YOUR
SPOTIFY PRESENCE
LIKE NEVER BEFORE
AND TAKE OVER YOUR MARKET
LET OUR EXPERT TEAM HANDLE YOUR PLAYLIST MARKETING AND UNLOCK UNRIVALLED GROWTH AND STREAM PERFORMANCE
TAKE YOUR SPOTIFY POWER TO THE NEXT LEVEL WITH OUR HIGHLY ADVANCED, TESTED, ALGORITHM BACKED SOCIAL MEDIA ADVERTISING STRATEGIES.
TAKE YOUR SPOTIFY POWER TO THE NEXT LEVEL WITH OUR HIGHLY ADVANCED, TESTED, ALGORITHM BACKED SOCIAL MEDIA ADVERTISING STRATEGIES.
WE GIVE LABELS AND ARTISTS A SOLUTION TO ONE OF THE MOST IMPORTANT PIECES OF LEVERAGE IN THE MODERN MUSIC MARKET:
A CASE STUDY FROM A CAMPAIGN WE MANAGED OVER A 5 MONTH PERIOD IN 2022
189,943 FOLLOWERS
60,000 DAILY STREAMS
362,358 FOLLOWERS
150,000 DAILY STREAMS
OUR BASELINE REPORT FOR THE PLAYLIST AT THE START DATE WAS: 189,901 FOLLOWERS AND 60,000 DAILY STREAMS.
AFTER IMPLEMENTING OUR PROVEN ADVERTISING STRATEGIES AND AD OPTIMIZATION STRATEGIES THE PLAYLIST SAW A STREAM AND FOLLOWER INCREASE OF:
172,457 FOLLOWERS – 90% GROWTH
150,000 DAILY STREAMS – 150% INCREASE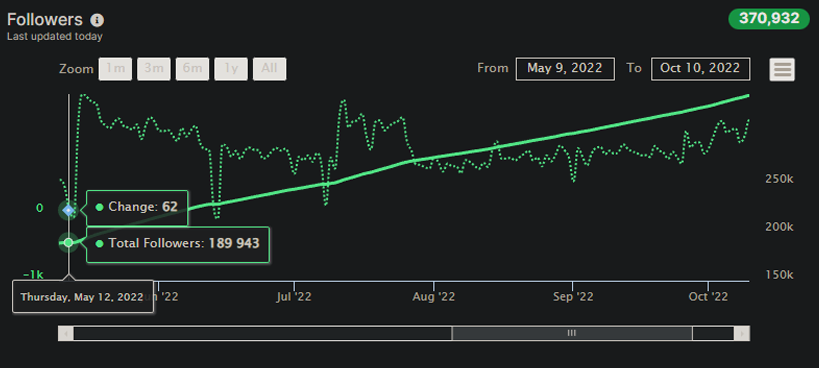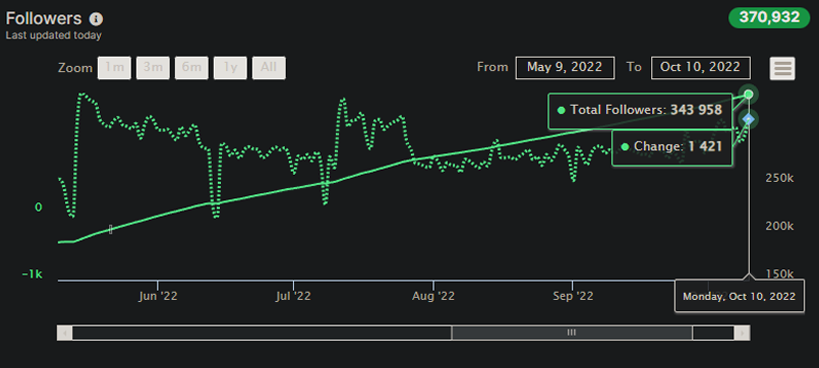 OUR AD STRATEGY IS ALGORITHMICALLY POWERED, DATA-DRIVEN, AND CENTERED AROUND THE MOST IMPORTANT PART:
THE STREAMS!
WE REVIEW THE STYLE AND GENRE OF THE PLAYLIST AND ASSIST WITH CURATION. WE HAVE PROVEN STRATEGIES FOR EACH INDIVIDUAL STYLE AND GENRE TO MIX IN WITH YOUR RELEASES AND TRADES BUILT TO HAVE THE HIGHEST STREAM CONVERSION RATE POSSIBLE.
WE IMPLEMENT OUR PROVEN STYLE OF ADS MATCHED TO FIT YOUR STYLE AND GENRE. DURING OUR TESTING PHASE, WE TEST DOZENS OF CREATIVE COMBINATIONS TO TEST WHICH RESONATES WITH POTENTIAL LISTENERS BEST TO BRING IN THE HIGHEST CLICK-TO-STREAM RATE POSSIBLE.
OUR CAMPAIGNS GO MUCH FURTHER THAN OTHER AGENCIES' TYPICAL "RUN IT AND LEAVE IT" SETUP. WE'RE CONSTANTLY MONITORING AS MANY DATA POINTS AS POSSIBLE WITH YOUR ADS AND PLAYLIST PERFORMANCE TO MAXIMIZE LONG-TERM GROWTH AND ACHIEVE THE LOWEST AD COSTS AND COST PER LISTENER POSSIBLE.
WE ALSO ANALYZE REGION-SPECIFIC DATA AND RANKING DATA AS CLOSELY AS POSSIBLE TO ACHIEVE THE BEST LONG-TERM ORGANIC KEYWORD RANKING FOR SPECIFIC REGIONS. OUR ADS CAN BE AS TARGETED AS YOU WANT THEM AND ALL OF OUR CHOICES ARE DATA-DRIVEN. IF WE SEE A SPECIFIC COUNTRY GAINING RANK, WE DOUBLE DOWN WITH AD STRATEGIES TO ACHIEVE THE HIGHEST SEO RANKS POSSIBLE FOR THOSE REGIONS TO BOOST ORGANIC STREAMS.
WE CHARGE A FIXED % OF MONTHLY AD SPEND. WE ONLY MAKE MONEY IF YOU KEEP SPENDING, AND WE'RE CONFIDENT OUR RESULTS WILL KEEP YOU WITH US.
WITH YEARS OF EXPERIENCE IN MARKETING AND THE MUSIC INDUSTRY, ANTHONY AND GUY SET OUT TO EXPLORE THE POWERS OF DIGITAL MARKETING IN THE MODERN MARKET OF ELECTRONIC MUSIC.
WE WANTED TO FIND A SOLUTION FOR INDEPENDENT LABELS TO COMPETE WITH LARGE SPOTIFY EDITORIALS THAT ONLY THE MAJORS HAD RELIABLE ACCESS TO. THAT'S WHY WE SPENT THE NEXT 3 YEARS DEVELOPING THE MOST PROVEN AD STRATEGY TO MARKET SPOTIFY PLAYLISTS AND RELEASES.
AFTER GROWING THE SPOTIFY PLAYLIST ECOSYSTEMS FOR OUR OWN LABELS AND PROJECTS WE DECIDED TO START OPENING OUR SERVICES TO CLIENTS. AFTER WORKING WITH SOME OF THE MOST RESPECTED AND LARGEST INDEPENDENT MUSIC LABELS AND MAJORS, AND AFTER PROVING OUR STRATEGIES AGAIN AND AGAIN WE'RE LOOKING TO EXPAND OUR SERVICES TO EVEN MORE CLIENTS.
WE BELIEVE THESE MARKETING STRATEGIES TO BE THE PUSHING FORCE TO REVOLUTIONIZE THE WAY LABELS AND ARTISTS PROMOTE THEMSELVES AND THEIR MUSIC IN TODAY'S ALGORITHMICALLY POWERED AGE OF SOCIAL MEDIA AND MUSIC PROMOTION.
DON'T WASTE TIME AND MONEY BY RUNNING YOUR ADS YOURSELF, OR BY ANOTHER "SPOTIFY MARKETER". LET US APPLY OUR YEARS OF EXPERIENCE TO YOUR RELEASES AND SKYROCKET YOUR SPOTIFY POWER.